25. apríl, 2012
So... how come people starve to death? Why even for one day?
You might think this is an over simplification. And that is because it is, but you may also be missing the point. Because regardless of your counter arguments this mathematical reality holds true. We could use this corn to feed people, the fact that we don't is no argument that we shouldn't.
Why are our priorities so distorted?
With the mental capabilities, knowledge, technology and power that humanity possesses, it is an insult to our existence that we have to break our backs in boring jobs just to get access to bare necessities.
There are insects who have a much easier time to access shelter and nourishment than we do! What are we thinking?
Are you too hypnotized to comprehend this absurdity?
Do you think: "But it's unfair that people who can't bother too work get food without contributing anything" or something along those lines?
Really? That's "unfair"? Is that your moral compass?
Do you become full of righteousness and a sense of justice when it comes to starving those who don't want to work?
But you can look at the picture above?
How do the two compare? How fair is this for the mother and the child?
What about the many examples of hard working single mothers with two shitty jobs that they work so they can barely afford rent, heat and clothes for their babies? And meanwhile someone who got good at the computer game we call banking is getting his foot rubbed in a luxury yacht after his latest bonus?
But we think it's more important to demand "justice" for all the hard working people who deserve to have it better than the slobs?
This is a weak and poorly misguided moral compass. But many adhere too it, unfortunately.
We often hear how unequal the income distribution of the world is. Many in the west, however seem to be sort of fine with it because they figure that somehow, they are on the benefitting end of it.
This is a gross misconception.
You are nowhere near the group of the privileged ones who control the majority of the resources on this planet. If you believe you are you have been blinded by the vastness of these resources.
Think about, finish the thought process. The only example is maize! If we share the global rice production we would each get an additional 96 kg of rice a year! And a similar amount of wheat. Apples? We'd get about a half an apple, per person a day. Keep in mind that this is including, babies, infants, and anorexic people.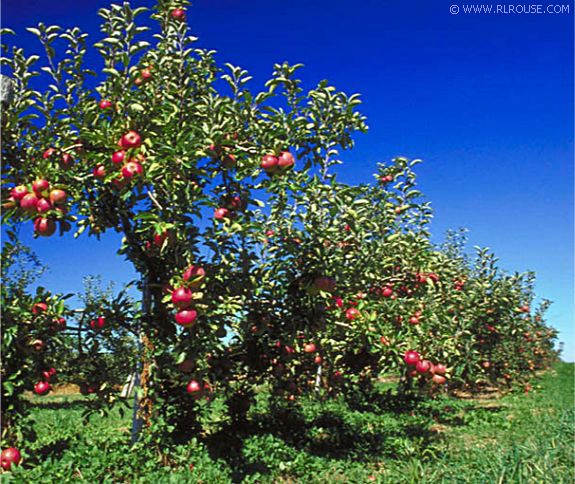 My point is not too advocate some sort of all out global communism. I'm simply trying to illustrate how incredibly unfair and un-economical the current economic system of the world is.
The prevailing myth is that the global recession happened because "people were living beyond their means". This is quite frankly, ludicrous. We were being incredibly wasteful, for sure, but this notion is ignoring the largest elephant in the living room of our planet.
We should each get A LOT more than we do for A LOT less work.
Programmed thoughts about what a spoiled brat I must be, always needing more, not appreciating the merits of real work is bound to pop up in some brains. But this is simply part of the hypnosis.
We have been conditioned to accept the situation we are facing. It is done, mostly by showing us conditions that are worse than ours that we can compare ourselves with, and dangling a carrot in front of us about how good things could be if we just work hard. This then is the framework from which we measure our happiness and fulfillment.
When I was a kid I wanted to have many jobs. I thought that I would have to be really rich to afford getting all those jobs.
When the grown-ups explained to me that you got payed for working, not the other way around I was surprised. And there I had been, playing a game were I was a shop clerk, thinking how much of a privilege it would be to be allowed to work in an actual shop.
We all have an inner desire to contribute to society. But this desire has been molested, distorted and abused. What is the goal of all this? Why all this work?
What is it really good for?
And then people are running around yelling about how we need to create more jobs! Find stuff to do! Is that all we're here for? Even if machines could do the same easier and even if we don't need to produce so much?
Why isn't our goal to minimize the need for work?
With the use of technology we could almost eliminate the need for repetitive and hard jobs but instead we've put man in competition with machine.

And where does it all end? Are we all just going to seperately climb on top of each other to the unsustainable mountain of more money and personal prosperity?
Or will we come to realize that we are a family. And that no matter how much we may argue, we need to make sure we all get food, a place to sleep and we need to take care of our home!
There is no end, there is no goal, the only vision this system has is the continued domination of the planet by a small group of power brokers. What if the vision was to feed humanity? What if that was the mission of our system? In fact it is the opposite.
If they would find out that humans could live off eating grass, they would put fences around it all and start charging for it.
According to the doctrines of this system we need to have starving people because they will work for less, thus ensuring economic prosperity. Also they serve as a warning to others and besides, there are so many people in the world, it really doesn't hurt to kill a few of them off. Insane? Yes. Really how some people think? Yes.
The main argument in this article is irrelevant to concerns about genetically modified crops or the health effects of corn. It is just one example of a product and it is meant to reveal the distortion and the huge gap between the wealth of the planet and the wealth of the average individual. I could have use many other examples, but corn works well because it is one single product that alone could feed the entire world.
People who talk about over-population really don't understand the issue thoroughly. If we had a proper and fair economic system based more on collaboration and compassion than competition and greed, this would not be a huge problem.
Food grows naturally from the earth and we've developed amazing ways to grow it efficiently. We can build up, on the sea, under the sea, under ground, even perhaps in space. There is limitless potential and we are far from reaching any danger when it comes to over population. John Lennon was aware this when this was the scare topic of the time back in the sixties.
Host: "I think you're wrong about that" Lennon: "Oh I don't care"
I'm not talking about some utopian imaginary dream. I'm simply pointing out a natural truth about the nature of our life on this planet. This is do-able if we simply transform the ideas that the system is based on.
For that we need to isolate the problem and correct it from it's roots.
Almost anyone who has been researching world affairs from a critical point of view in the last years will have managed to realize that the main roots of the problem lies in the economic system and the monopolization of it by a relatively small group of people, at least compared to the global population.
This study revealed a super entity of 147 tightly knit corporations that are mostly made up of the same owners, across the board.
Read about it here.
Another required reading for newcomers, as to discovering the roots of these problem is the wikipedia article about the "
Federal Reserve Act of 1913
"
Also consider this chart, as how it is not even the richest 1% that is screwing the rest, the figure is much closer to 0,01%
We need to fundamentally rethink the entire structure of society. We need to put ideas based on values that correlate with compassion and justice. Common sense has to prevail over dated fallacies about how we must do things.
I come from Iceland, and this article was originally posted in Icelandic.
If we take Iceland as an example of these kinds of mathematical exercises on a smaller scale, we also get interesting findings. There are only 300.000 people in Iceland yet our fishing shores extend to 200 nautical miles.
The annual quota for Icelandic cod this year is 177 thousand tons. That equals 1.6 kilo of cod per day, per Icelanders. Just for one type of fish!
This is the part of the income gap that most people don't get. You are the victim of it. No matter how lucky you feel to be able to have an I-pod. You are still being screwed.
In Iceland we have 122.000 apartments registered, most good for at least 2-3 people and many off them far more. Yet many of them are empty and people are being thrown out of their houses because of debt.
How is this a sensible way to treat valuable assets? These houses are real, they function properly. They are not supposed to be considered liabilities in the form of debt! It is crazy. Shelter is necessary, especially in Iceland and it should be considered cruel and unusual punishment to be left to freeze here.
Food is one of the absolute most basic need for humans. We need it like oxygen. It grows freely from the earth in such abundance that we barely keep up with throwing it away.
Why is it not considered a natural human right, and of utmost priority that everyone has access to it?
If I cover your mouth and nose in such a way that you can not get oxygen, that is considered murder. How is it condoned if I deprive you of nourishment that you need just as much to survive? What is that other than murder?
We can change things, no matter where we are. Iceland has a great opportunity to set an example for the rest of the world, we know it but have not been living up to it.
In Greece, positive steps have been taken that we could replicate here in Iceland, check out this news story:
There are many ideas out there, our goal is to gather the best of them and make them materialize. Let's talk, organize and do something about this.
We are the richest species on the planet! We own EVERYTHING! There is not a single squirrel with a bank account on the planet. We are on top of the food chain! We even own the squirrels!
Then how come so many people are starving!
The wealth of the planet is so astounding that it defies the rational mind, hence basic mathematics are necessary to reveal this point. Critics will say that I don't understand economics. Of course I don't understand it. It is so stupid, unfair and ineffecient that it boggles my mind.
The infrastructure for a potential paradise has already been built. We just need to activate it.