21. apríl, 2013
The recent trend that is supposedly turning more and more people towards "conspiracy theories" is less indicative of how much people are questioning things today and more of how little evidence authorities need to provide to the public before basing their actions upon them. Even if this evidence supposedly justifies violating the constitution by stripping people of all their rights, including the right to a fair trial. And even if these actions include killing, seriously injuring or even torturing people. Even if these actions include launching a war against a nation of people.
It is indicative of how much they have conditioned a majority of the population to simply trust the authorities to always do what is right and noble. That no matter what may indicate otherwise, anyone who does not trust them in such an unconditional way shall be deemed paranoid, stupid, annoying and possibly even dangerous.
A bomb goes off killing 2 and injuring 180.
A few days later, two suspects are named. The only evidence presented are supposed pictures of them on location. A majority of people celebrate the news.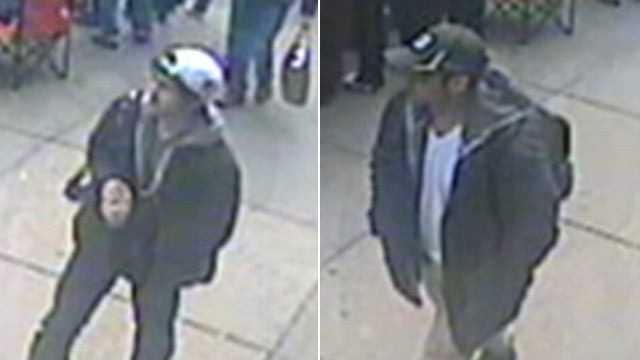 The government shuts down an entire city, effectively setting up martial law and goes on house to house raids to find the suspects.
During these raids news breaks that a police officer was killed, allegedly these guys were striking again. They kill one of them and seriously injure another. A majority of people again, celebrate.
Their aunt is shocked, asks "where is the evidence?"
The authorities have told us one of the victims testified to the police in a story that conjures up the image of a Hollywood movie. He couldn't speak but asked for a pen and paper to write down "saw the guy" on a note after he woke up from his anaesthesia. And then he went on to describe both of them.
Why is their no blood on the ground? Why is he still conscious? That is a question only crazy conspiracy nuts will ask.
The mother and father are shocked, claim that the allegations make no sense, they are
innocent.
Many people point out that there was a drill taking place at the same time, same place by the boston bomb squad.
Many others point out that this was also the case during 9/11, 7/7, Madrid Bombings, the Aurora shootings, Sandy Hook shootings. Google it.
Still others point out that one of the suspects was alive as he entered the police truck:
And what is this we hear about a Saudi National arrested and then deported?
And why is Glenn Beck now claiming they have extremely damaging evidence about who he is and threatening to make it public?
Glenn Beck? The same guy who has previously been one of the major proponents of the "conspiracy theories are crazy and dangerous" meme?
See here
. Did he turn around by the overwhelming weight of evidence? Is this disinformation? Gut feeling... I don't trust him
.
Here he is
talking about how crazy the Sandy Hook "Truthers" are. I guess we'll see Monday.
We are being told that all this has already been debunked
... Maybe it has. Maybe Glenn Beck's announcement will be meant to trigger some part of the "conspiracy oriented" public to make the first strike against the government, justifying a purge of this undesirable and "dangerous" part of the population. If it is, we have to do everything in our power to prevent that from happening.
It is truly sad, knowing that any one of us could be identified, framed, hunted down, killed or arrested with out ever having a chance to tell our story. Not get a fair trial, no lawyer, not even a phone call like in the movies. We would get no chance to speak to the media and give your side or refute the allegations. No transparency regarding how the investigators came to the conclusion that we were guilty.
No matter how much we felt like we made it clear that we were peaceful people. That we don't condone violence and we abhor it as much as anyone else would. And a
nyone claiming our innocence would run the risk of being identified as a dangerous conspiracy theorist.
Oh... and that statement isn't just hypothetical. In this case, it is exactly what has happened:
Dzhokhar Tsarnaev August 31, 2011 at 11:42 pm In this case it would have been hard to protect or defend these young boys if the whole town exclaimed in happiness at the arrest. Also, to go against the authorities isn't the easiest thing to do. Don't get me wrong though, I am appalled at the situation but I think that the town was scared and desperate to blame someone. It's because of stories like this and such occurrences that make a positive change in this world. I'm pretty sure there won't be anymore similar tales like this. In any case, if they do, people won't stand quiet, i hope.
In a comment on an article about the wrongful arrests of three innocent guys from Boston.
Has the world really gone this mad? What happened?
Yes, his comment did actually end with him saying "I'm pretty sure there won't be anymore similar tales like this. In any case, if they do, people won't stand quiet, I hope."